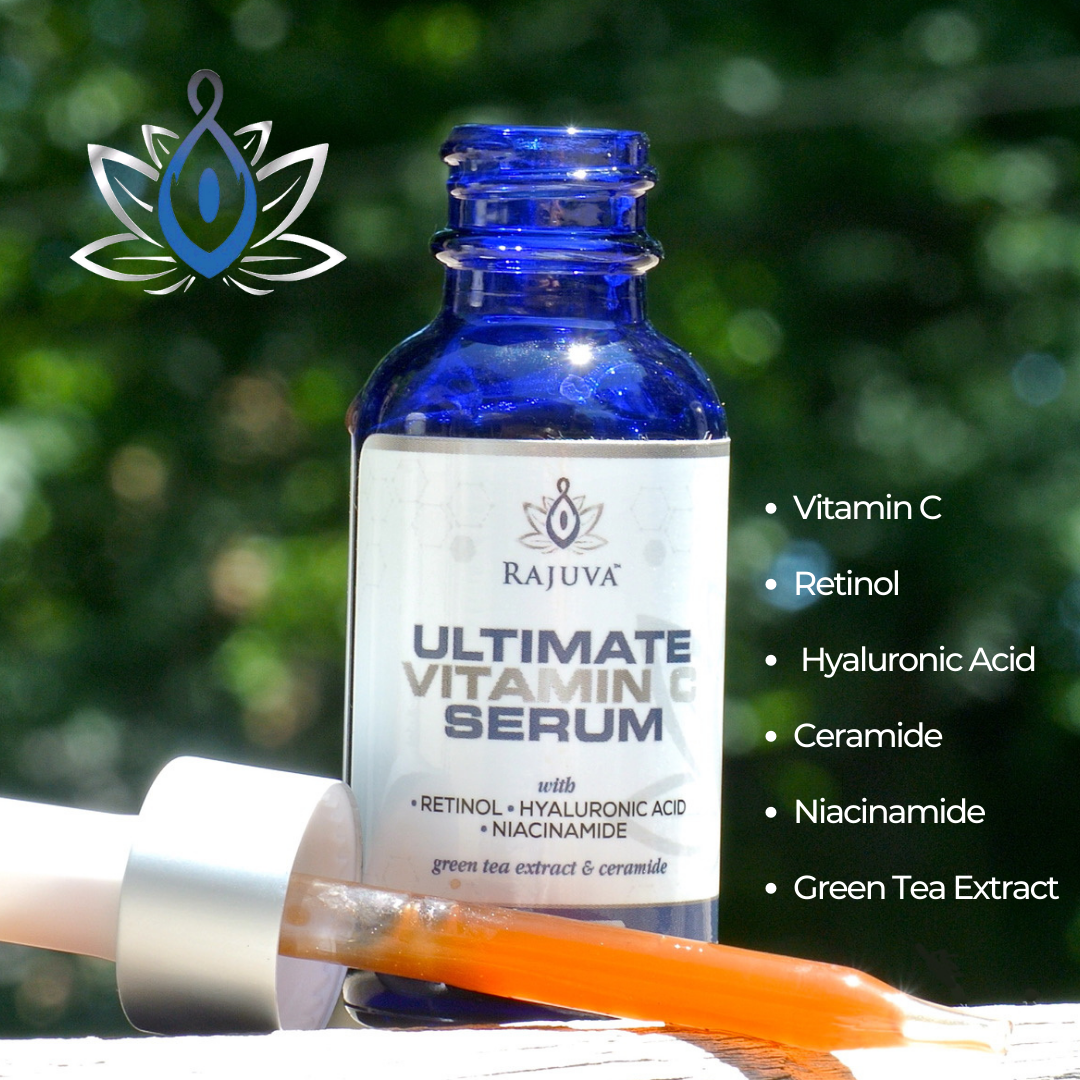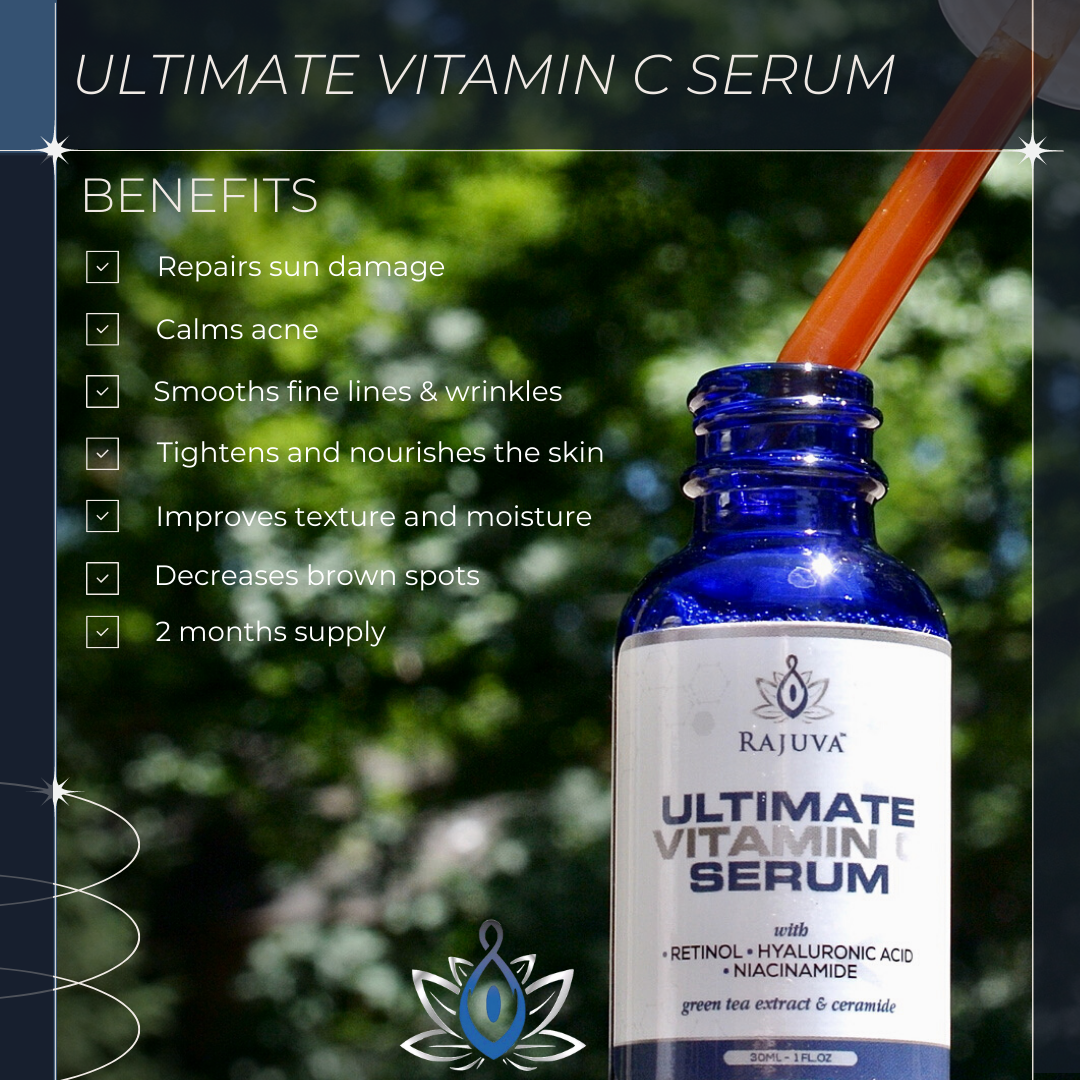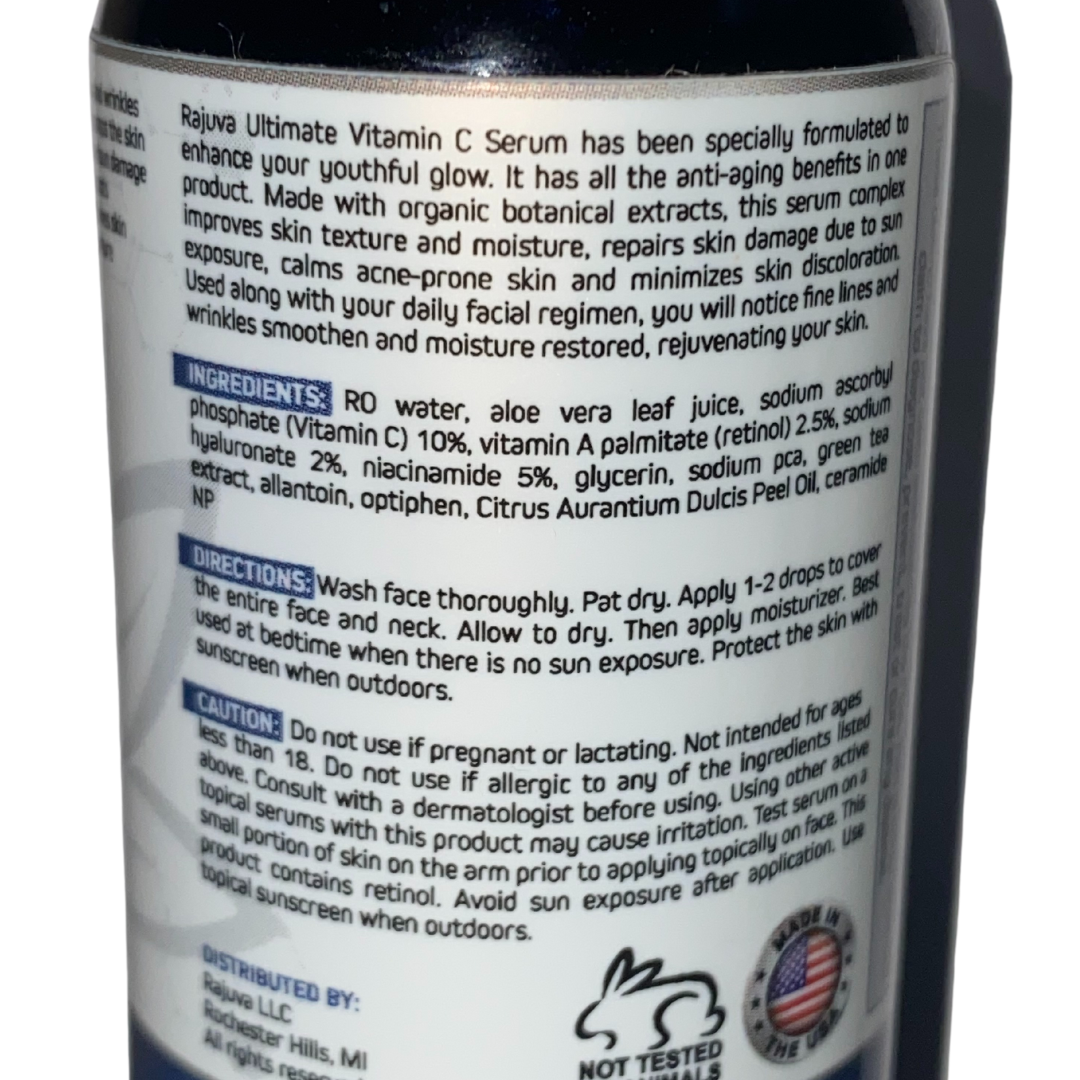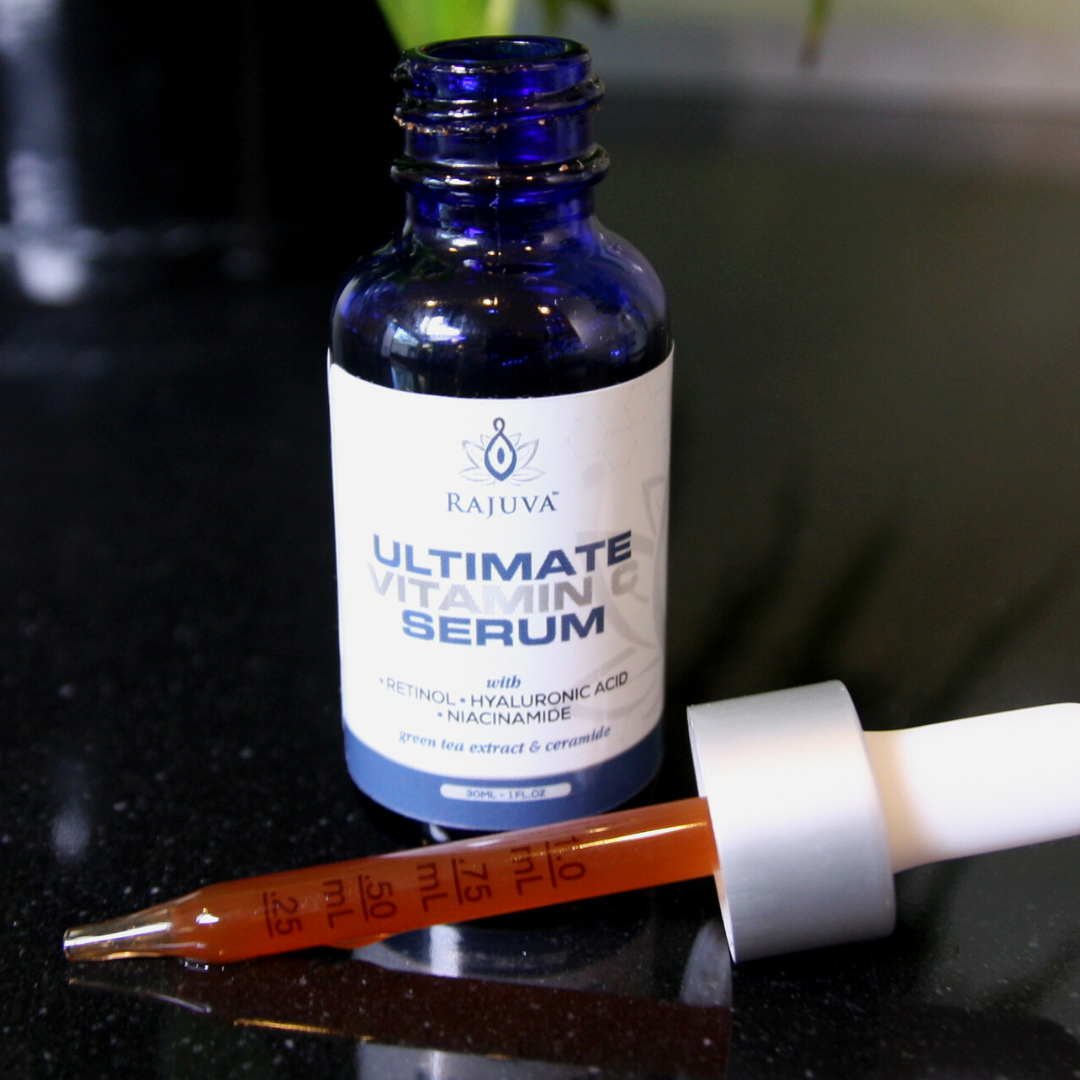 WHOLESALE: Case of 20 | Ultimate Vitamin C Serum
Description
Directions
Ingredients
Retailers purchase by the case of 20, at the wholesale price of $39.50 per unit. 
Rajuva's Ultimate Vitamin C Serum is the first to combine all 6 anti-aging ingredients that are sold individually as serums into one product. This saves time and cost from a multistep layering serum regimen to an all-in-one simple application.

With Rajuva Ultimate Vitamin C Serum, your skin will be tighter and smoother due to the powerful antioxidant activity of Vitamin C and Retinol. Fine lines and wrinkles will be minimized by increasing skin collagen and cell turnover, leaving your skin gleaming.
Niacinamide will decrease acne, eczema, and redness leaving your skin clearer than before.
The green tea extract adds an extra punch of antioxidant power.
Finally, your youthful skin will be restored with the added moisture of nourishing hyaluronic acid and ceramide.
Vitamin C has a light yellow color. However, we have added green tea extract, a powerful antioxidant, that imparts a beautiful golden hue to our serum. 
Shake the bottle before use. Wash your face thoroughly and pat dry.
Do not touch the dropper to your fingers as this may cause bacteria from your fingers to get back in the bottle.
Drop a few drops into your palm or fingers and apply a thin coating to your entire face and neck.  Use as much as you needed. When used daily, you'll have about a 2 month's supply. 
Do not use prior to being in direct sunlight. 
RO Water
Vitamin C: 10 %
Retinol: 2.5%
Sodium Hyaluronate: 2%
Niacinamide: 5%
Aloe Vera Leaf Juice
Glycerin
Sodium PCA
Green Tea Extract
Allantoin
Optiphen
Citrus Aurantium Dulcis Peel Oil
Ceramide NP
WHOLESALE: Case of 20 | Ultimate Vitamin C Serum
FAQ
How often should I use it?
Once daily at night time before bed. Don't use before being in direct sunlight.
How do I use it?
First, wash your face and hands. Shake the bottle before use. Fill the dropper to the .25 line on the dropper and dispense it onto your palm. Use your fingers to rub the serum over your entire face. When finished, we recommend using a moisurizer as a final touch.
How much should I use?
The dropper has line marking at .25, .5, .75, and 1 ML. Filling the dropper to .25 should be enough to cover your face.
When should I expect results?
Most people see and feel improvement to their skin within 3 weeks of daily usage. Certain issues like Acne you'll see results faster.