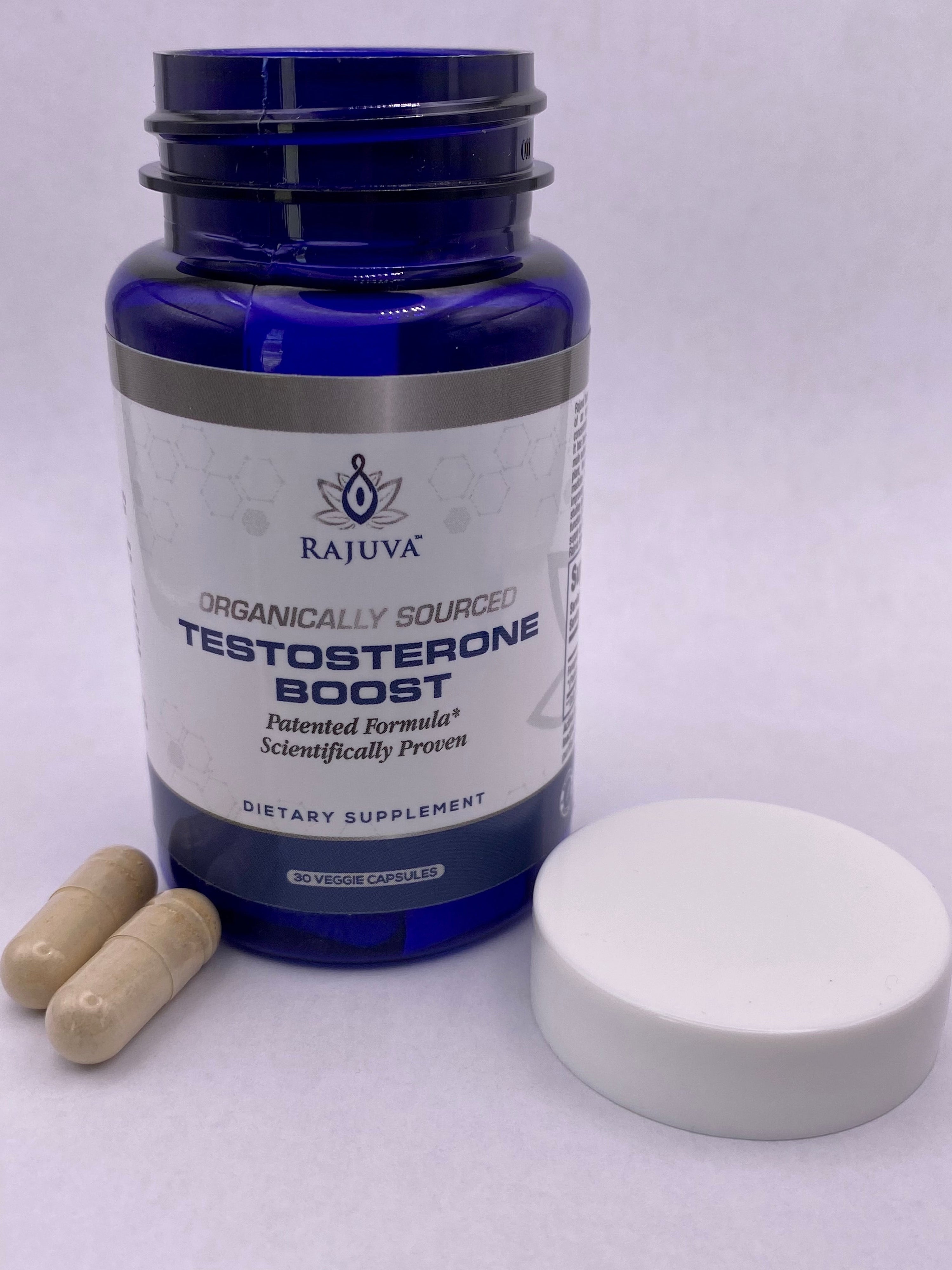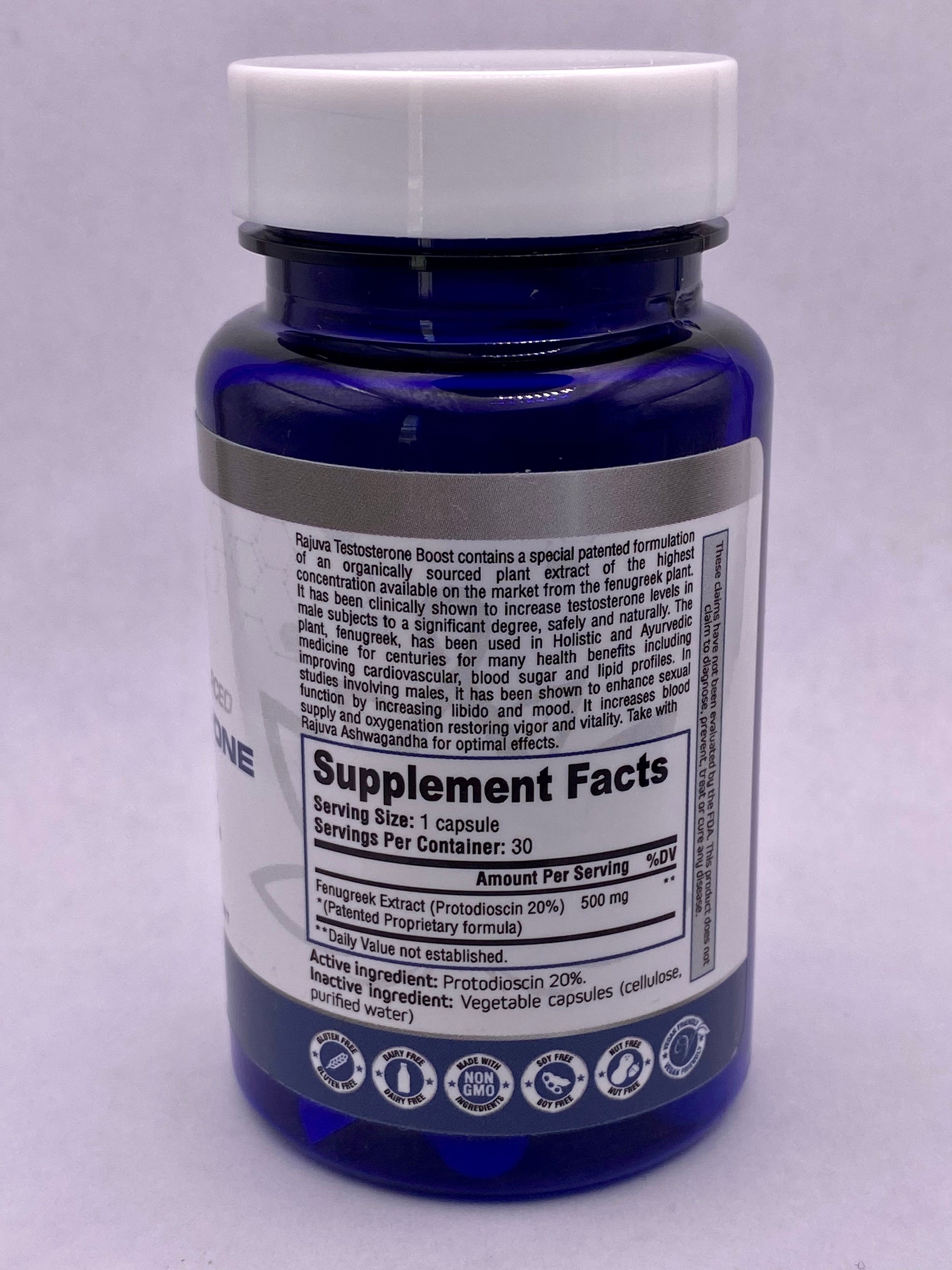 Wholesale - Rajuva Testosterone Boost
Description
Directions
Ingredients
Rajuva Testosterone Boost contains a special patented formulation of an organically sourced plant extract of the highest concentration available on the market from the fenugreek plant. It has been clinically shown to increase testosterone levels in male subjects to a significant degree, safely and naturally. The plant, fenugreek, has been used in Holistic and Ayurvedic medicine for centuries for many health benefits including improving cardiovascular, blood sugar and lipid profiles. In studies involving males, it has been shown to enhance sexual function by increasing libido and mood. It increases blood supply and oxygenation restoring vigor and vitality. Take with Rajuva Ashwagandha for optimal effects.
Take 1 capsule daily with a glass of water. Best taken with Rajuva Ashwagandha at night for relaxation and improved mood.
Intended for adult men only. Keep away from children. Not for female consumption. Store in a cool, dry place.
Active Ingredient: protodioscin 20%. Inactive Ingredient: vegetable capsules (cellulose, purified water)
Vegan, nut free, non-GMO, gluten-free, dairy-free.
Wholesale - Rajuva Testosterone Boost